Patty Mooney
Video Producer, Editor, Teleprompter Operator and Sound Technician
Patty Mooney, COO and CFO of Crystal Pyramid Productions, is an international award-winning producer, videographer, editor, sound technician, voice talent, writer and photographer.
Patty Mooney's determination, perseverance and innovation came forth strongly in the mid-1980's when she and co-producer Mark Schulze produced some special-interest home videos that were the first of their kind. Patty's passion for massage (she was a massage technician early in her career) was illuminated in an instructional video she produced called "Massage For Relaxation" which you may learn more about on Wikipedia.
Other titles that followed which Video Producers Mark Schulze and Patty Mooney co-produced were "The Great Mountain Biking Video," "Ultimate Mountain Biking," and "Battle At Durango" which focused on mountain biking, which is a sport Patty and Mark have now shared since 1986.
If you want to see perseverance and determination, then take a look at Patty Mooney who has ridden treacherous mountain-bike trails all over the world. She rode the Himalayas (was among the first westerners to be allowed into Sikkim where they participated in the First Ever Himalayan Mountain Bike Rally in 1993); the Turrialba Volcano in Costa Rica and briefly on the bottom of the ocean; Whistler, Canada; Moab, Utah; Mt. Orohena, Tahiti; the Matterhorn, Zermatt, Switzerland; the Flinders Ranges of Australia; Mt. Olympus, Greece; Mt. Snowdon, Wales; and a trail near Reichenbach Falls where Sherlock Holmes was shoved to his death by Moriarty (of course Sherlock was later resurrected after Sir Arthur Conan Doyle was pressured by fans).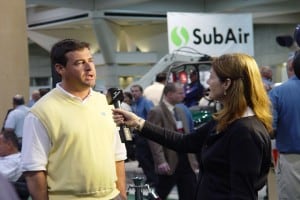 All of these locations were featured in a mountain-bike video title called "Full Cycle: A World Odyssey" (see Wikipedia) Patty still rides the local trails of San Diego, even now that both knees have been replaced. So you can see that Patty's adventurous spirit has taken her to places that not many mortals would attempt to go.
Patty also enjoys practicing philanthropy via her many talents. She produced, shot and edited Peace Out San Diego about San Diego's peace movement, Small Acts of Kindness and The Invisible Ones: Homeless Combat Veterans.
---