Corporate Video Production - (619) 644-3000
Corporate Interviews, Marketing, Convention Coverage, Webcasting/Streaming, Product Demos, Sales Training Videos and More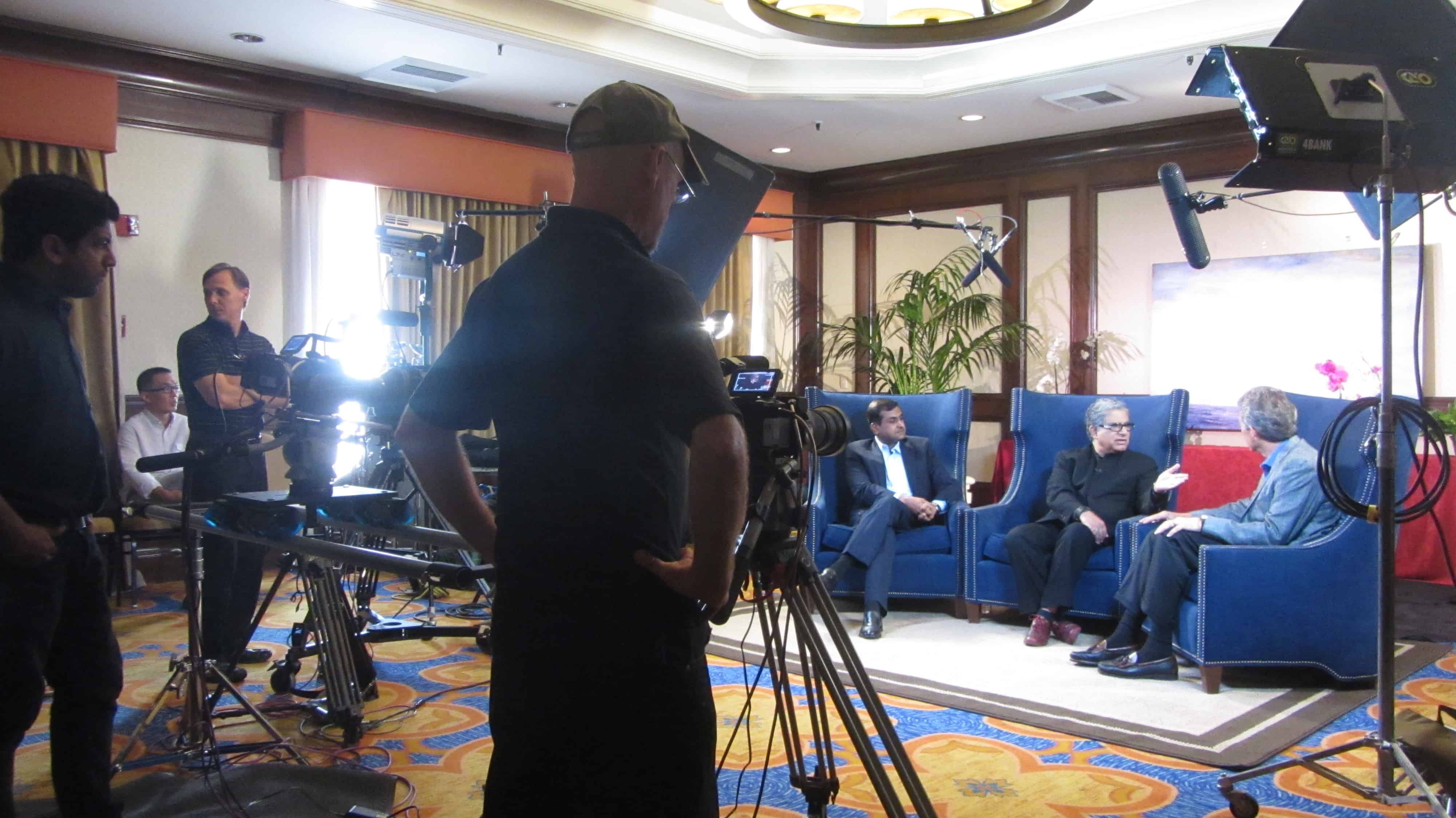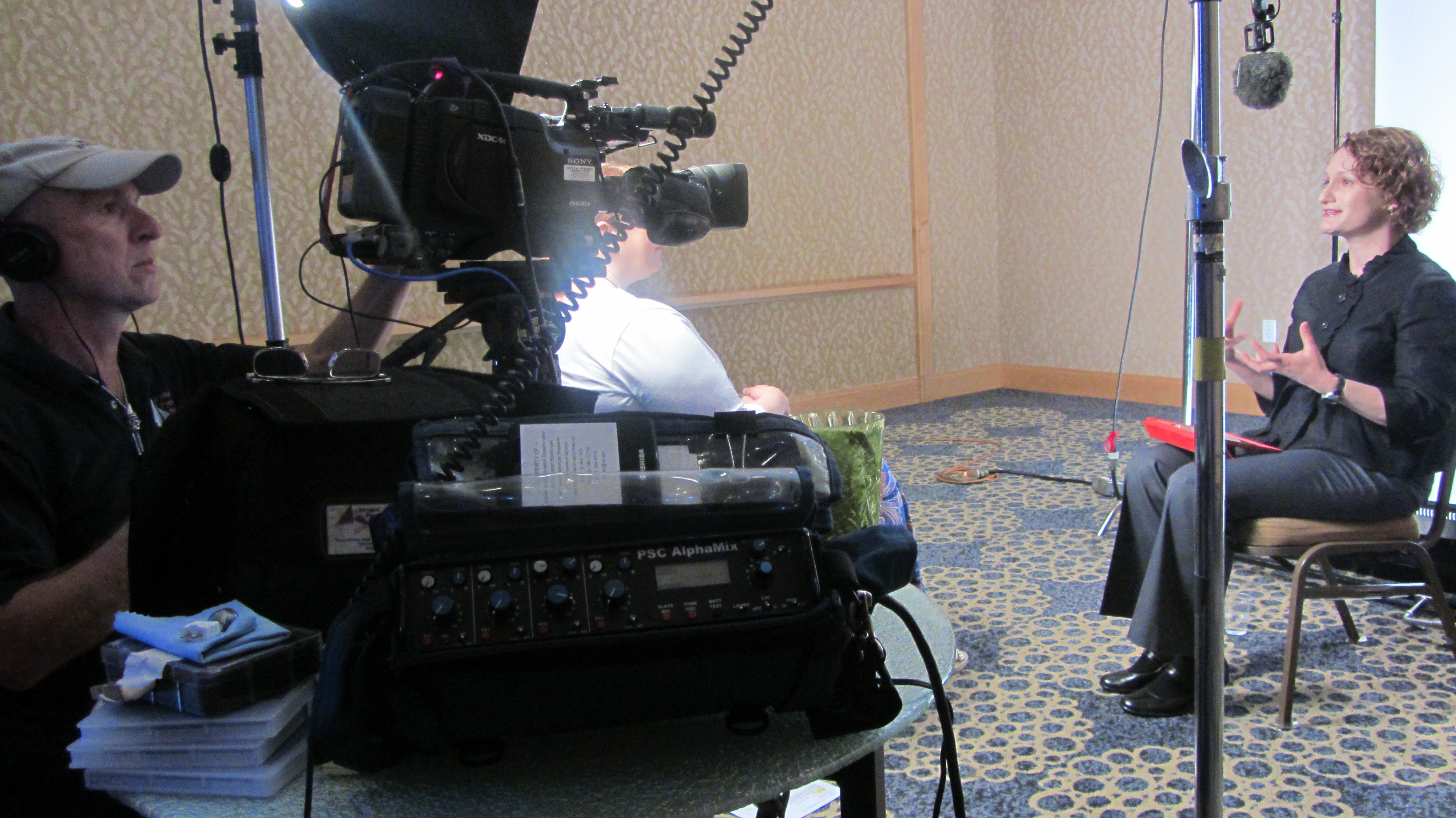 Corporate Video Production Crew in San Diego
Crystal Pyramid Productions provides corporate video production crews and services to businesses both large and small from around the world. We have worked with the VA, IBM, Republic Services, Sony, UPS and many others.  CPP provides pre-production (scriptwriting, location scouting and consultation), production (video / multimedia shoots in high definition and standard definition) and post-production (editing, DVD duplication, multimedia for the web, etc.) services.  We provide crews (producers, directors, camera operators, sound technicians, Teleprompters, make-up artists, etc.), High Definition – 4K+ digital video equipment and a studio. New & Unique Videos is our stock footage library providing clips for various productions.
We assist our corporate video production clients with videotaping special events, conferences, conventions, interviews, B-roll, green-screen shoots, athletic events and more.  You can call on us to travel to your location, or use our studio.
When you contact us as a potential client wishing to create a corporate video production, we spend time educating you about the video production process and provide templates for your use in creating scripts.  We do our best to save you money throughout the entire process while maintaining the highest quality of the production and provide answers and solutions to your video production needs, like an ancillary AV Department.
We also extend large discounts to non-profit companies.  In some cases, we produce and/ or edit for special non-profits pro bono, such as the multiple-award-winning documentary "The Invisible Ones: Homeless Combat Veterans."
Experienced Producers, Camera Operators and Crew
Our crews have worked with many different corporate and broadcast/television companies around the world, with a wide range of topics: cultural, medical, industrial, biotechnical, scientific, pharmaceutical, scholastic, sports and more.  We know how to make your vision a reality.
The Best Equipment
We attend the NAB annually to add the latest and greatest pieces of production equipment to our arsenal.  We just added a new Sony FS7 4K camera system.  This means that your video production looks great because we use the best equipment and operators available.  We love what we do and it shows.
Award-Winning Videos
You don't have to worry.  You're in the right hands with the seasoned experts at Crystal Pyramid Productions.  We have received numerous international awards and honors for excellence in video production and editing since 1981.
Located in Southern California
Our Camera Operators, Producers, Sound Technicians, Editors, Teleprompters, Grips and Gaffers will travel to your location in San Diego, Orange County, Palm Springs, Yuma, AZ, Mexico and beyond with the best Video Production Equipment. Or come in to our Studio.
Don't Be Shy. Get In Touch.
If you are interested in working together, call us today at (619) 644-3000.