Crystal Pyramid Productions - (619) 644-3000
Video production in San Diego is what we are all about.
We've been involved as Camera Operators, Directors, Producers, Editors, Grips and Gaffers since 1981.  We have worked with many different corporate, nonprofit and broadcast clients who have appreciated our work for over three decades such as UPS, IBM, Extra-TV, VA and many others.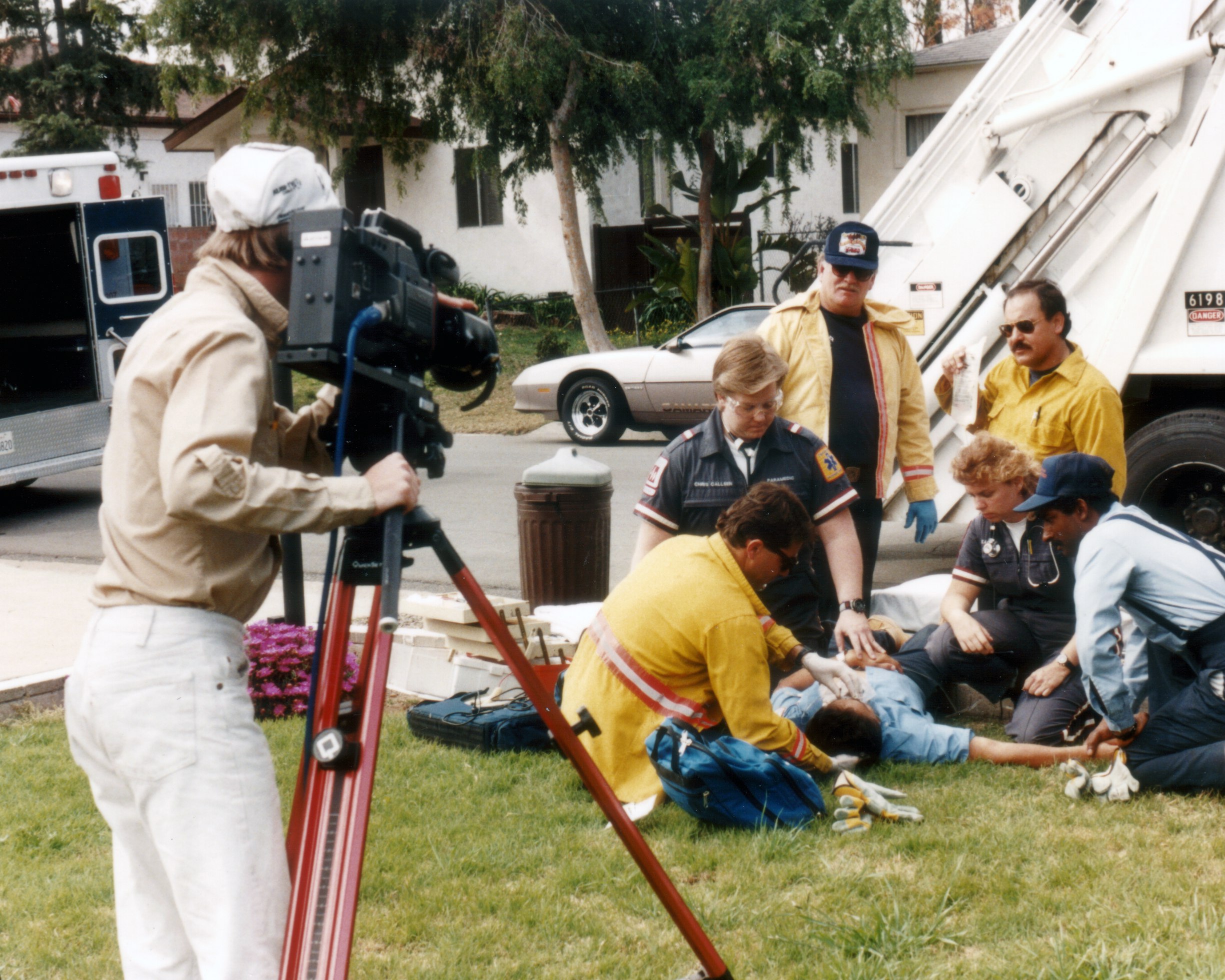 We have been shooting and producing broadcast video production in San Diego for decades.
We know how important lighting, sound and professionalism on the set are to creating a successful television show.  You may have seen our work on Extra!, Inside Edition, the History Channel, the Travel Channel, Discovery, and many others.  For crystal clear broadcast video production in San Diego, contact us today.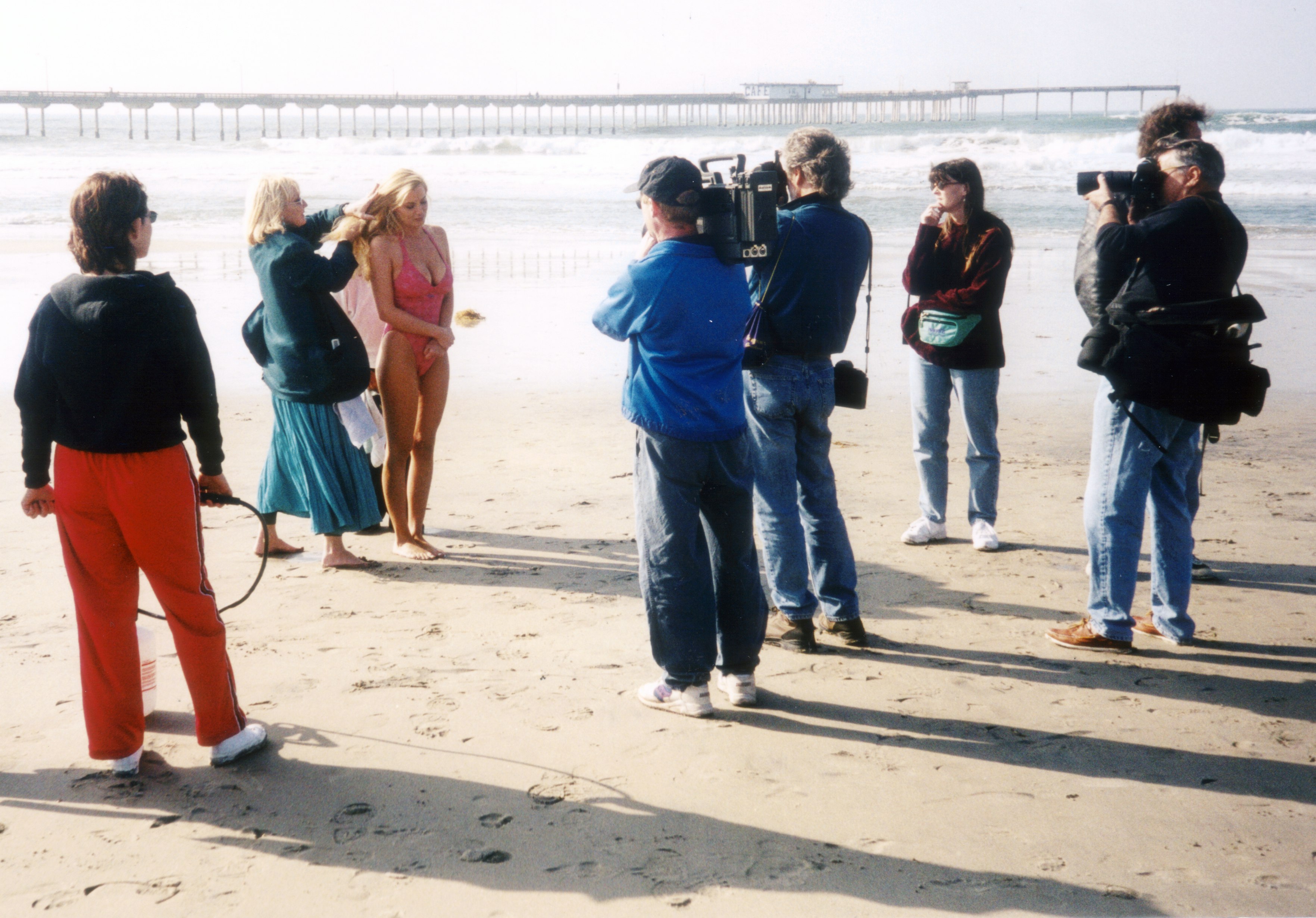 We have been providing corporate video production in San Diego for many companies over the years.
We're adept at interviews with accompanying B-Roll, and can provide streaming/webcasts.  We'll make even the shyest spokesperson feel comfortable about sharing their story on camera, and can provide various backdrops (green screen, white seamless, gray-mottled, etc.)  For the best corporate video production in San Diego, contact us today.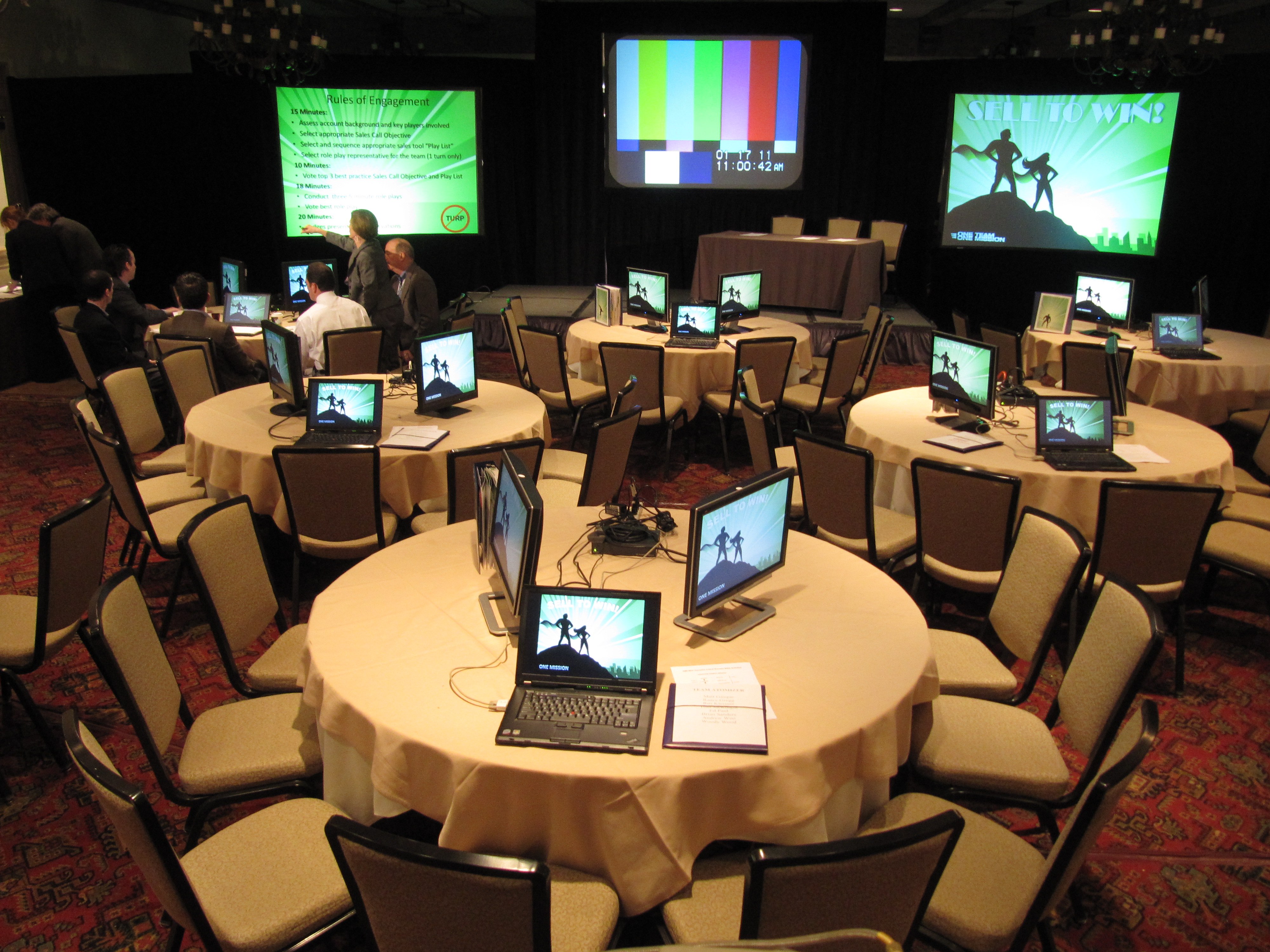 San Diego Video Production Professionals
Crystal Pyramid Productions has provided award-winning video production services out of San Diego since 1981. Our clients are top corporations, broadcast producers and nonprofit agencies from around the world who want the best, most experienced video crew and high-end broadcast equipment. We offer competitively-priced production packages with state-of-the-art broadcast-quality High Definition – 4K+ gear. See our extensive in-house list of high-quality video camera equipment (NEW Sony FS7 plus an Odyssey 7Q+ recorder/monitor), lighting, grip, sound and 17″ teleprompter.  We offer discounts to nonprofits. For the Best in Creative Production Services, Quality Equipment, Expert Producers & Competitive Rates, Call Crystal Pyramid Productions. Come to Our Studio or We'll bring our Studio to You – We are available 24/7 – Call (619) 644-3000.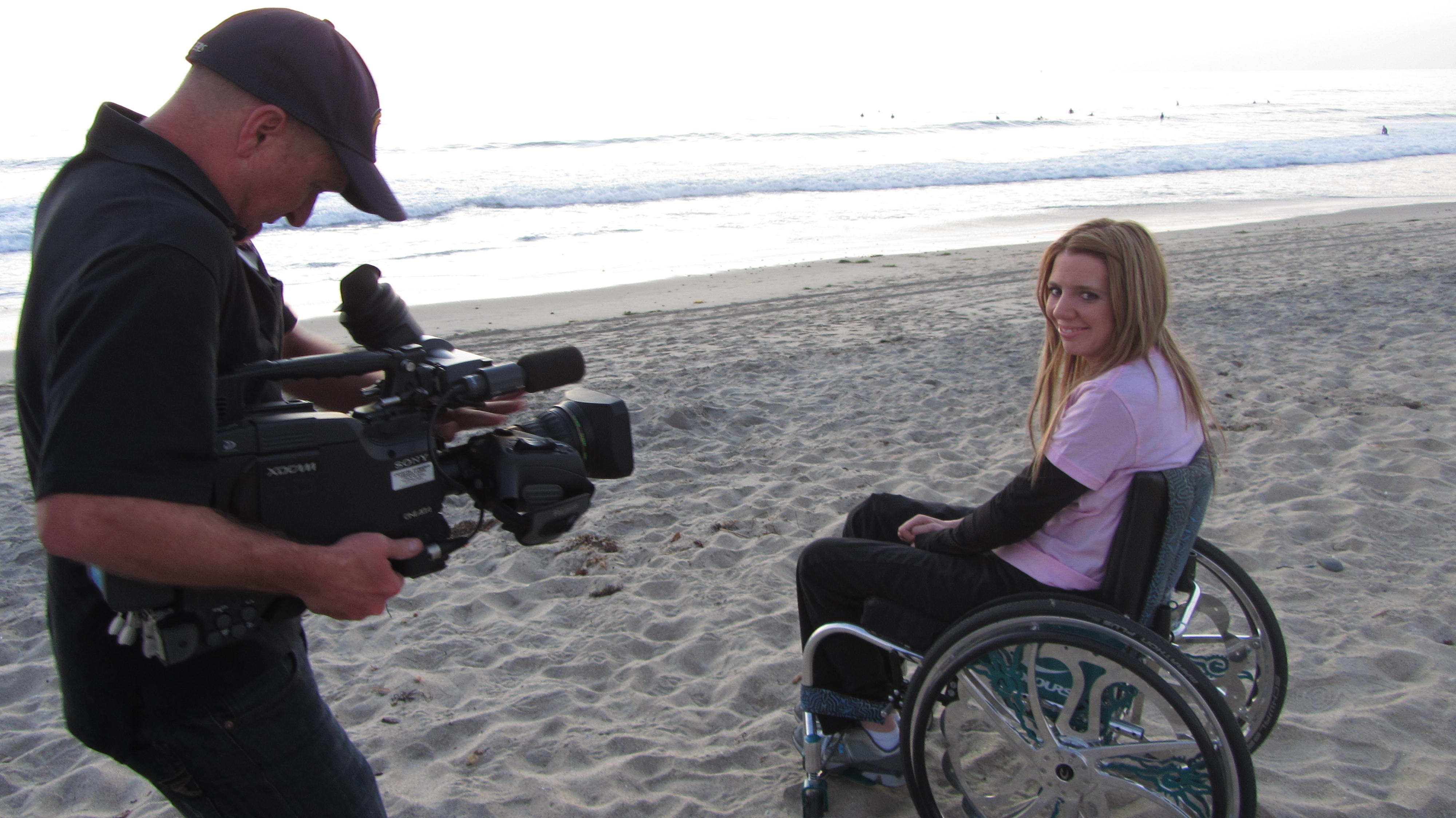 Passion, Vision, Experience, On Time, On Budget
We shoot high-end video production for broadcast, corporate and small business clients.  From a half-day EFP/ ENG shoot to full, multi-camera live-switched or edited productions, our "Top 100" veteran producers and crew are available 24/7 for your video production needs in Southern California. Our services include: Call our San Diego Video Production Team Now for a Free Consultation – (619) 644-3000
A Demo of Video Productions for Corporate and Broadcast Clients
We provide all the necessary elements to make your video production a success: FREE Consultation, concept development, script-writing, location scouting, on-location and studio production, streaming/webcasting, remote interviews using Skype, video editing and more. We offer all the format "flavors" i.e., HD 1080P & 1080i, 720P, 60/50 (PAL), 30/25 (PAL) and 24 (23.97).  We even have the new Sony FS7 4K camera system with Odyssey 7Q+ recorder/monitor with slow-motion capabilities (high frame rate, 180). Let us help you tell your story – Call us now at (619) 644-3000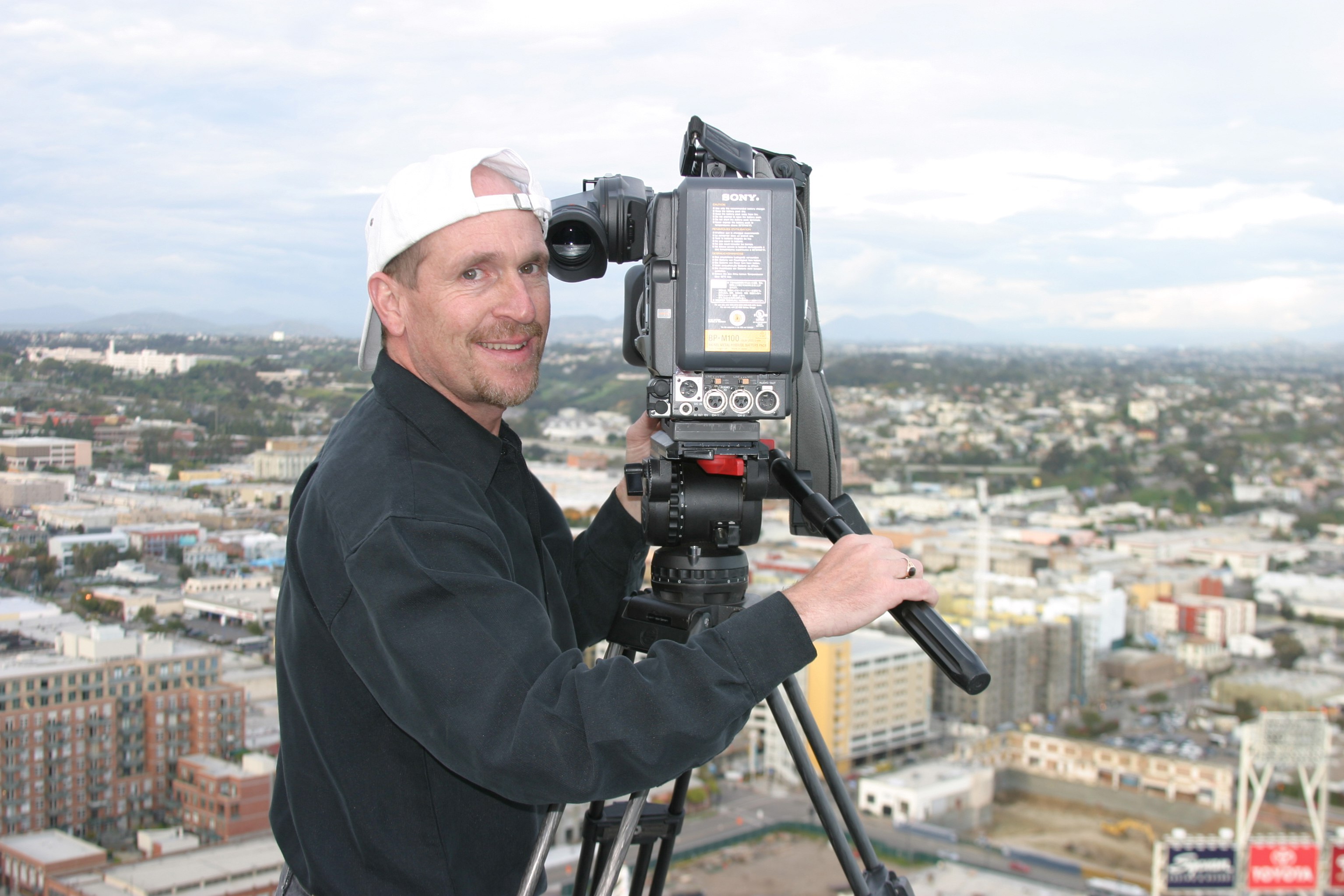 Video Production Services
High Definition (HD) – 4K+ Video Production • Testimonial Videos • Corporate Image Programs • Television Commercials • Red Carpet Celebrity Interviews • IMAG • PAL • Infomercials • ENG, EFP Crews • Industrial • Sales Training • Marketing & P.R. Productions • Conventions • Expo/ Exhibit Promotional Videos • Seminars • Press Conferences • Green Screen, White Seamless & Backdrop Interviews • Multi-Media Production • Animation • Digital Effects • Broadcast & Non-Broadcast Video & Film Production • Product Demo Programs • Special Interest Videos • Program Distribution • Stock-Footage Library • Aerial & Underwater Video • Open- & Closed-Captioning • DVD Creation & Duplication/Replication • Multimedia • Video Editing (In-Studio and Mobile) • Web Videos Call us now at (619) 644-3000
Wow. You went way beyond the call of duty, and I thank you!  Stellar work.  Man! Creative. Professional.
You are true artists.  And the interviews… Great lighting.  Great Audio. I can't think of anything that could have made them better! The subjects were comfortable and forth giving. The field production was perfect both technically and humanistically.  Your professionalism in all aspects of this job radiate through the footage .  It's been a pleasure working with you on this and thanks for the passion that you obviously put into your work!
Craig Weaver
Our deepest thanks for a job well done at Comic-Con; it was a delight working with you and your staff on this project.
Thank you for supplying the crew, equipment and expertise for the Futurama and Simpsons lectures and for working your magic behind the scenes with the Comic-Con representatives and technicians to get us all of the footage and camera access we needed to accomplish our feat.  The crews were pleasant and efficient and we were very satisfied with the outcome of the event.  Best Regards,
Pamela Liptak
I would like to say what a fantastic job you all did out in San Diego for us.
Extremely professional and of a very high quality so thank you for all your hard work. We will certainly be keeping you on file for any work we do over that way in the future so hopefully we will meet again! All the best
Annabel Lee
I wanted to tell you how much I enjoyed working with you and your team in San Diego.
You did what you said you would and I got a quality program in return. Nice!  I hope I have another opportunity to come to SD, and if I do, I will not hesitate for a second in calling you.  Again, Big thanks man! You rock.
Eric Schiller
Call today for a FREE consultation.
On time, on budget – and you'll enjoy working with us!