Tim Burton Elevator Story
Tim Burton is a San Diego Comic Con icon.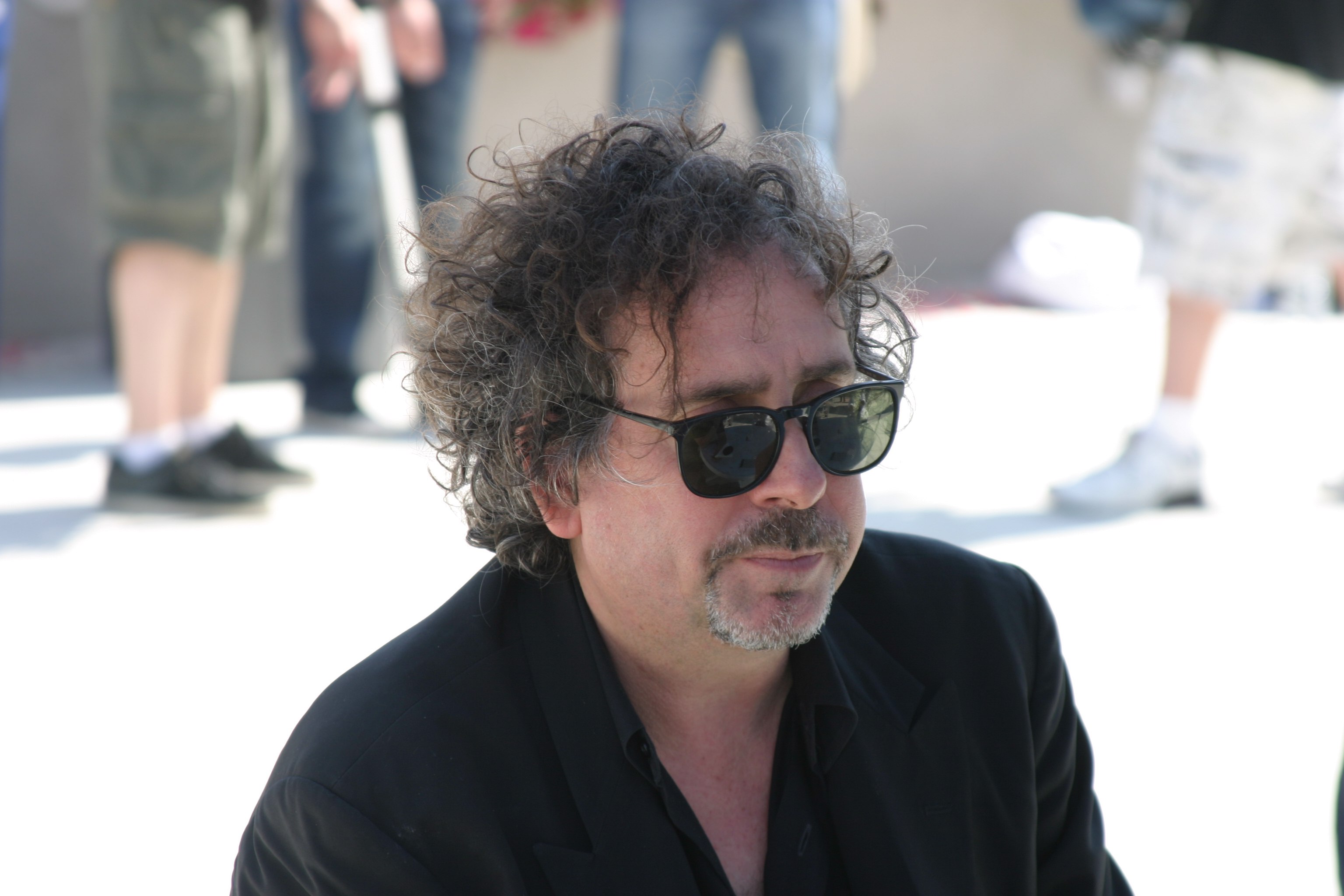 The characters from the movies he has created come alive during every Comic Con.
Our company, Crystal Pyramid Productions, has covered the San Diego Comic Con for more than two decades, sending out broadcast video production crews to collect footage for clients including Nickelodeon, 20th Century Fox and Extra. In 2009, due to the Incredible Shrinking Economy, Mark and I freelanced, capturing stock footage of the costumed attendees and behind-the-scenes with some of the celebrities for our own stock footage library, called New & Unique Videos.
The Elevator Story
That summer we enjoyed a "Tim Burton elevator story." Mark and I have been covering the San Diego Comic Con since the late 1990's. Prior to that, Mark attended the convention as a boy when it was still being held at the El Cortez Hotel, and there were only a couple thousand attendees. After all these years, we know our way around. So that year, we wended our way through 125,000 attendees, to the Press area where we spotted Mr. Burton sitting at a table getting interviewed (probably about his 2010 movie "Alice in Wonderland.") That's where I snapped the above shot.
Then, Mark and I strolled toward an elevator to get down to the ground-floor level. Unbeknownst to me, Mark had spotted Mr. Burton behind us, also heading toward the elevator with his small entourage. Mark slowed down so that Tim could climb aboard with us. When I saw him get on, I said, "Wow! My brother-in-law will be thrilled when he hears that I went down an elevator with Tim Burton!"
Tim Burton said, "Well, we're not down yet."
Then Mark observed that Tim was sporting a splint on his little finger. "How did you hurt your little finger?" Mark asked him.
"Never pick your nose with your little finger," said Tim Burton.
Then Mark asked if he could snap a photo with me and Tim Burton. Tim kindly said "Sure!" And there I am, all ga-ga to meet Tim Burton!
It would have been great to travel 30 floors with the inimitable Tim Burton, but it was only one, and so the ride ended. He left the elevator and walked towards a waiting limo. I have a feeling that Johnny Depp and Helena Bonham Carter were sitting inside waiting for him, as Johnny had made a surprise guest appearance earlier at the show. (Mark and I did not get to see him, but you can't be everywhere, can you?)
---
Patty Mooney is a VP, Video Producer, Sound Technician and Editor at award-winning San Diego video production company, Crystal Pyramid Productions.