The Invisible Ones
Homeless Combat Vets
Featuring: Congresswoman Susan Davis, Brigadier General Bob Cardenas, Al Pavich, Darcy Pavich, Gary Becks, Dr. Jon Nachison
Director: Mark Schulze
Editor: Patty Mooney
Available for Viewing at Vimeo on Demand: The Invisible Ones: Homeless Combat Veterans
Studio: New & Unique Videos
VHS Release Date: 2008
Run Time: 59 minutes
International Sports Festival Spirit Award
The Invisible Ones: Homeless Combat Vets
American War Heroes Are Sleeping On Our Streets
With all the vehicles on the streets of America sporting those little yellow "Support Our Troops," ribbons, it is truly ironic that we have more than 200,000 homeless combat vets.  But not many Americans realize it. 
Mark Schulze and Patty Mooney, of Crystal Pyramid Productions, a San Diego video production company, shot footage at the 20th anniversary of Stand Down in 2007 for the Veterans Administration (VA).  Stand Down is a three-day event that allows homeless veterans to come in off the streets for a shower, hot meals and a change of clothing.  Additionally, the veterans receive medical, dental and holistic treatment, as well as counseling and legal advice from caring volunteers.  The San Diego Stand Down became the model for dozens of other Stand Downs that have been generated across the country by people who thought it a tragedy to have our war heroes sleeping on our streets.
Schulze and Mooney were shocked to learn of the huge number of homeless veterans in the U.S.  After spending two days interviewing and getting to know some of the men and women who had served our country, some without limbs, and all without homes, Mooney broke down in tears.  "Three days of reprieve from the streets and now they have to go back out there.  We have to do something for them!" Schulze said, "Why don't we do what we do best?  Let's make a documentary."
It took a year for the couple to make "The Invisible Ones: Homeless Combat Veterans."  They interviewed Congressman Bob Filner, Chair of the Veterans Affairs Committee; Congresswoman Susan Davis, Chair of the Military Personnel Committee; Gary Becks, Director of Rescue Task Force; Dr. Jon Nachison, Co-Founder of San Diego Stand Down; Al Pavich, Former Commander and Retired CEO of VVSD (Veterans Village of San Diego); Darcy Pavich, Chaplain and Stand Down Coordinator; Brigadier General Bob Cardenas; Robert Schmidt, Director of Vince Lombardi Association; Jessica Brian and Michael Kilmer, Veterans Administration Outreach Therapists, and several homeless veterans.
All contributions to this documentary have been pro bono, even down to the music, box cover graphics, website creation and DVD replication.  Mooney edited at night and on weekends, grappling with technical difficulties, and whenever she thought of quitting, she remembered, "there are veterans who are homeless tonight and we have to help them."
The documentary has won several national awards: a Platinum Ava, a Gold Aurora, an Accolade Award of Merit, a Gold Hermes Award and a Telly Award, in recognition of its contribution to profound social change.  It was also featured at the Buffalo Niagara Film Festival in May 2009.
Reviews & Endorsements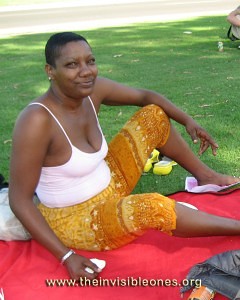 "This is an excellent video that highlights an increasingly unfortunate situation among our nation's veterans and their families, especially in the San Diego community. Like you, I am extremely concerned with all veterans that are homeless. As a veteran myself of the Iraq and Afghanistan wars, I wholeheartedly believe our veterans must remain a top priority in Congress. Especially during this difficult time in our economy, unemployment rates among our nation's veterans are significantly higher than the national average. We have a responsibility as a community to ensure that our veterans receive the care and attention they need to assist them after their service to our nation." – Congressman Duncan Hunter
"I want to thank you again for making this film. I showed it to my Justice Studies students and they referenced it all semester long. A group of students even went down to the shelter and volunteered…and encouraged the whole class to do the same thing." – Professor Karen G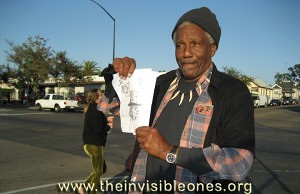 "As the Clinical Coordinator of Veteran's Village of San Diego, I work with returning vets who need counseling. I am passionate about helping these people. I have found my work here to be very rewarding, the staff and clients very dedicated towards making positive change. Though it is difficult to witness the tragedy that our wars have had on these individuals, especially those returning from the current wars with so much damage, it is so gratifying when they can move on towards a healthier, happier life. I am inviting you to attend the showing at First Church of a very moving documentary, "The Invisible Ones," describing the terrible plight of these individuals. I know that you, as an activist, will be touched." – Kate W
"I'd like to request a copy of "The Invisible Ones" to show in my Veterans Law course at the University. We will have a unit on homeless veterans, and it looks like your documentary would help them understand the plight of homeless veterans on a much more profound level." – Hillary W
"Thank you so much for the copy of "The Invisible Ones." I have reviewed it. What a gift to be able to be the voice for so many who often through no fault of their own have no voice." – Dick M
"My hat goes off to you for the work you do, and to you and all the rest of those who shine light on the sorry situation that too often confronts our veterans upon their return." – PSD
"Having spent four years studying film and tv, I really appreciated the documentary – I know how much work and planning goes into it f rom personal experience, and I know it isn't easy when the subject is so difficult to bear." – Lane T
"The Invisible Ones… is a remarkable production on the plight of homeless veterans in America today. Shocking statistics reveal the high percentage of those with post traumatic stress disorder (PTSD) who are homeless and without adequate support. A must see for all compassionate people who are driven to help stop the inhumane (mis)treatment of our veterans. – Debbie G
"Your film had a tremendous impact on me personally and helped change my perspective. You have gained at least one advocate in me, and I will do what I can, unofficially, to spread the word and encourage others to support this cause." – Sgt. ER
 "A very moving and powerful look into a bad situation that affects our veterans. Awareness is what brings change, and hopefully the distribution of this DVD will do just that. This needs to be seen by all citizens, from the lowest level to the highest level, so we can begin to help and support our true heroes." – Ty D
 "Thanks… for posting the homeless veterans video! I am a totally disabled veteran and I lived in the streets homeless for over 8 months until someone gave me a hand and helped me out of that life. I would have stayed there probably forever and I asked the same question as the one veteran, 'What did I do to deserve this!' What a Shame!!! Peace." – Dave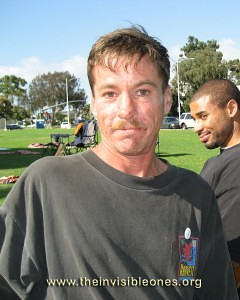 "I just watched the video; I like it A LOT. Please tell me what I can do to help…." –Marshell
"Just watched the demo; very powerful and well done. I was definitely fighting tears at the end, how can you not?" – Sean
"The wife and I made some popcorn and watched the doc last night… It is a great work and very eye opening. The wife got teary at parts which is a sure sign that the message was being delivered. It really made us see what a huge issue this is. I hope this video really gets around and we both commend your dedication to the cause… I thought the editing (and everything technical for that matter) was great! Great music too by the way." – Craig
"I'm inspired to see if and where I can help back in Maryland. Thanks."
 "Thank you for your "Labor of Love." This is what fortifies the world."
 "Bravo Zulu (Vet Talk) = Outstanding."
 "Great interviews; very articulate and personal. Very touching video that showed the magnitude of veterans issues."
 "Extremely well done – covers all areas of the situation." – Ralph
 "I will continue to spread the word about The Invisible Ones and do what else I can." –Bruce
 "Thank you for all you're doing to bring awareness to homeless Vets and encouraging others to help them.   Keep up the great work!!" – Armand
 "We are going to continue to try to find a way to share your movie at church and try to get more donations for this very important cause.  I hope you put the entire copy of The Invisible Ones on the internet.  Be sure to tell people where to send their donations.  I'm sure many people will do it.  In fact, be sure to tell me how to access it so I can forward it to all my friends." – Dawn D
 "You have contributed so much to helping the human condition, not only for the homeless ones but to help us all join together in a common cause to become one. Those of us who are blessed with so much often do not know how to help those not born quite so lucky. Your film and your efforts to bring us altogether is a most effective way to go and we thank you for the love, sweat and tears you have put into this project. – Jane
 "We were immensely impressed with what you have done. Thank you as part of the San Diego community and thank you personally for this important work." – Barbara