Camera Crews - (619) 644-3000
Directors of Photography, Videographers, Camera Operators, Sound Mixers, Teleprompter Operators in San Diego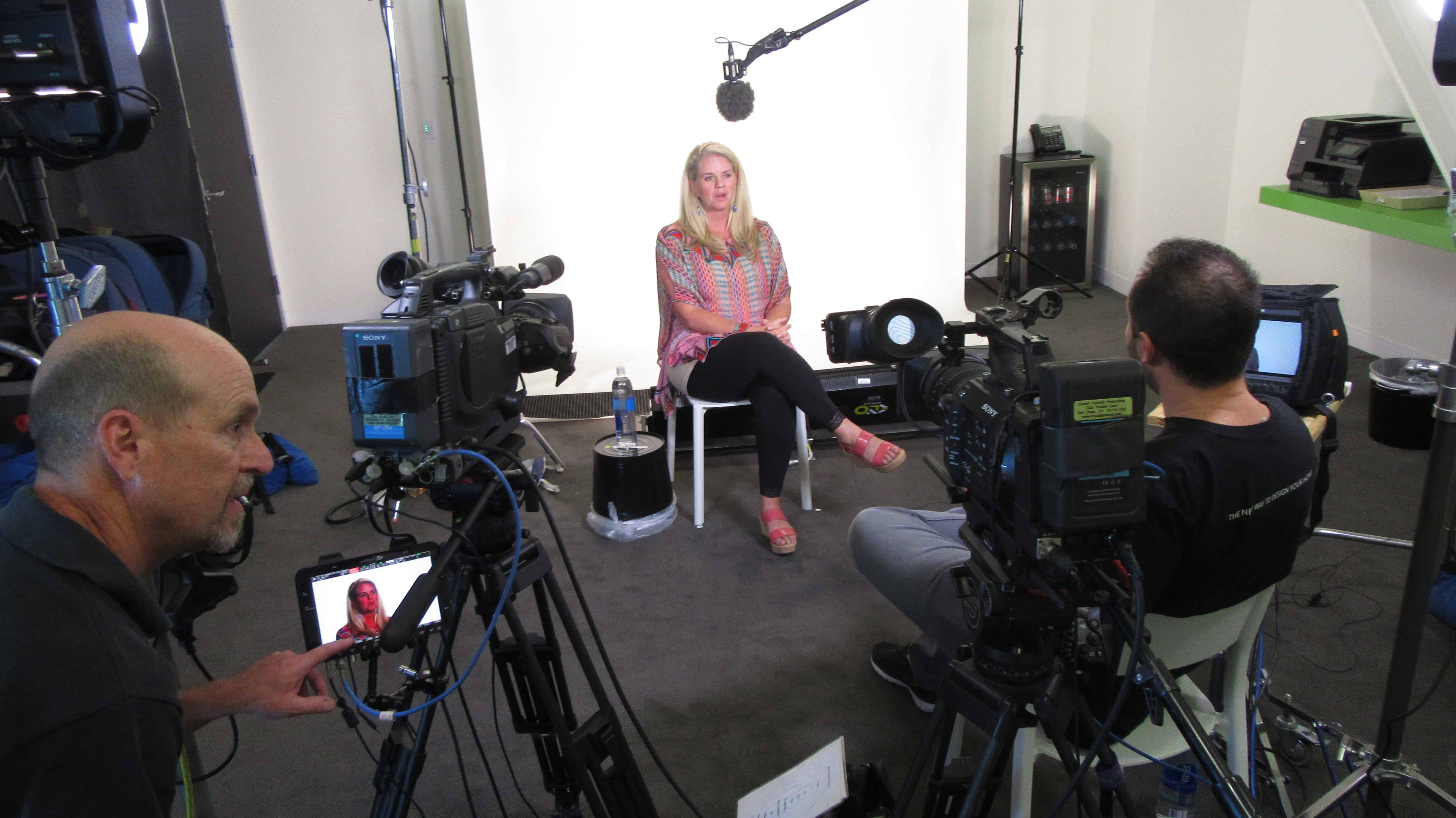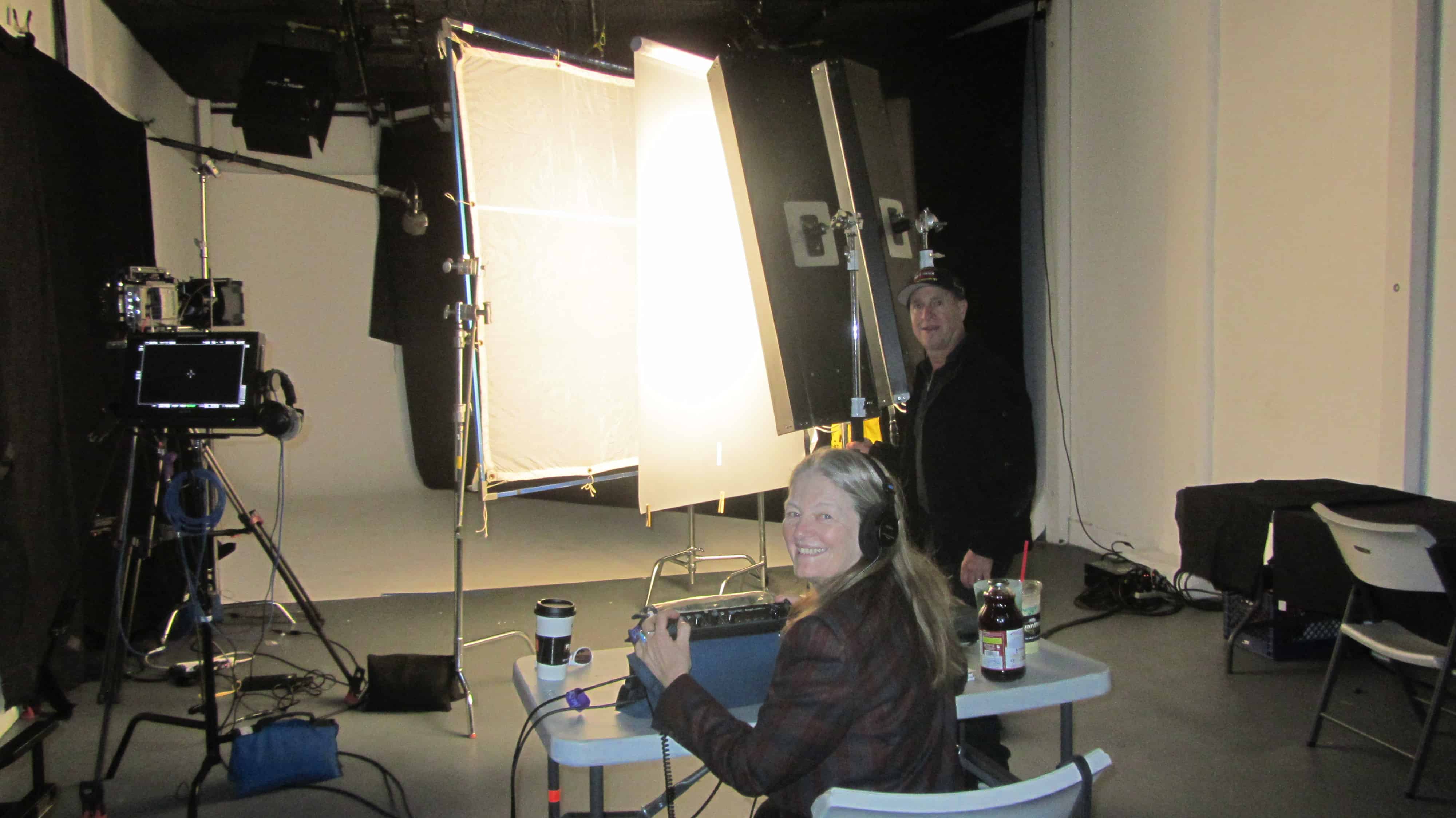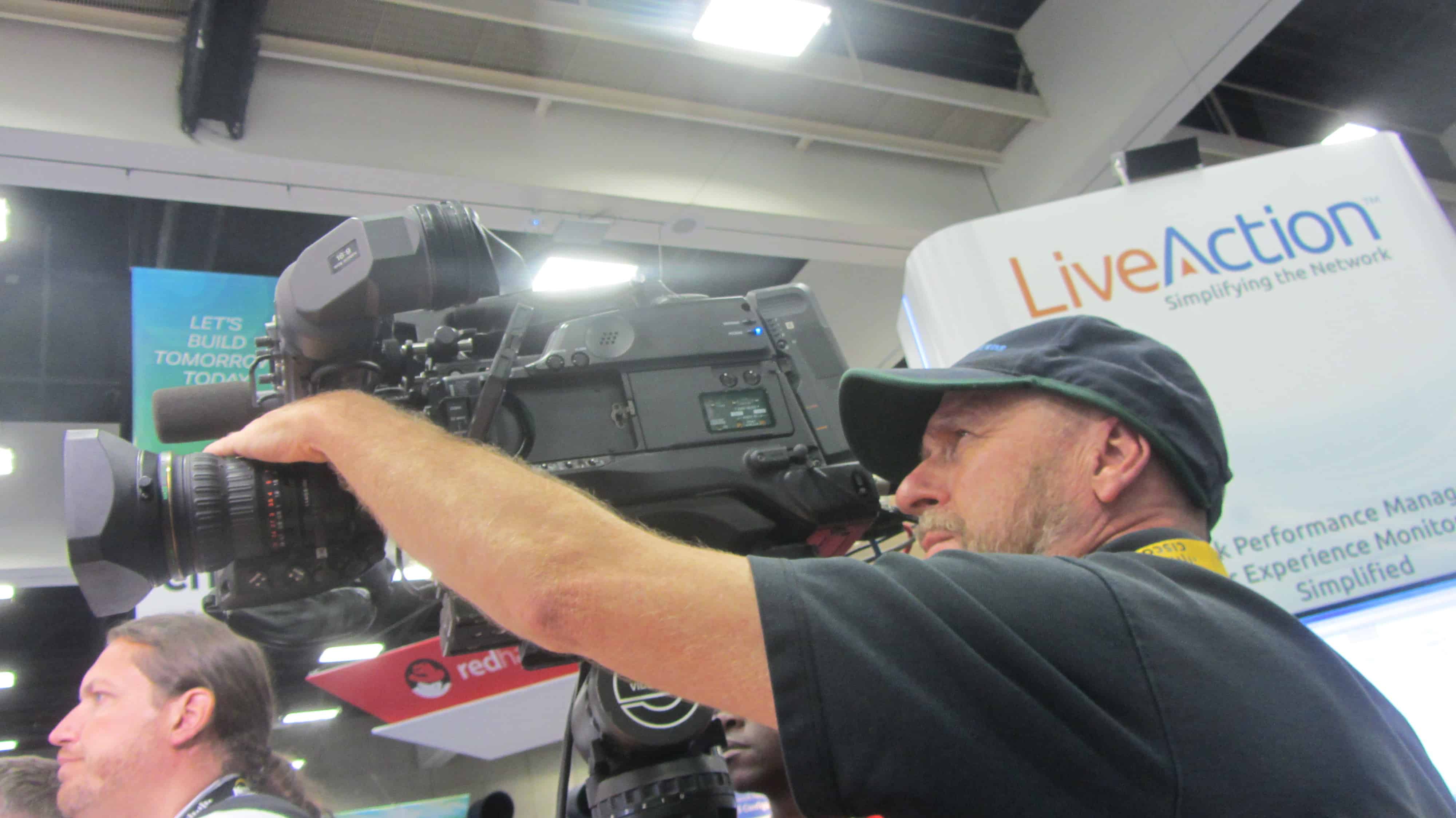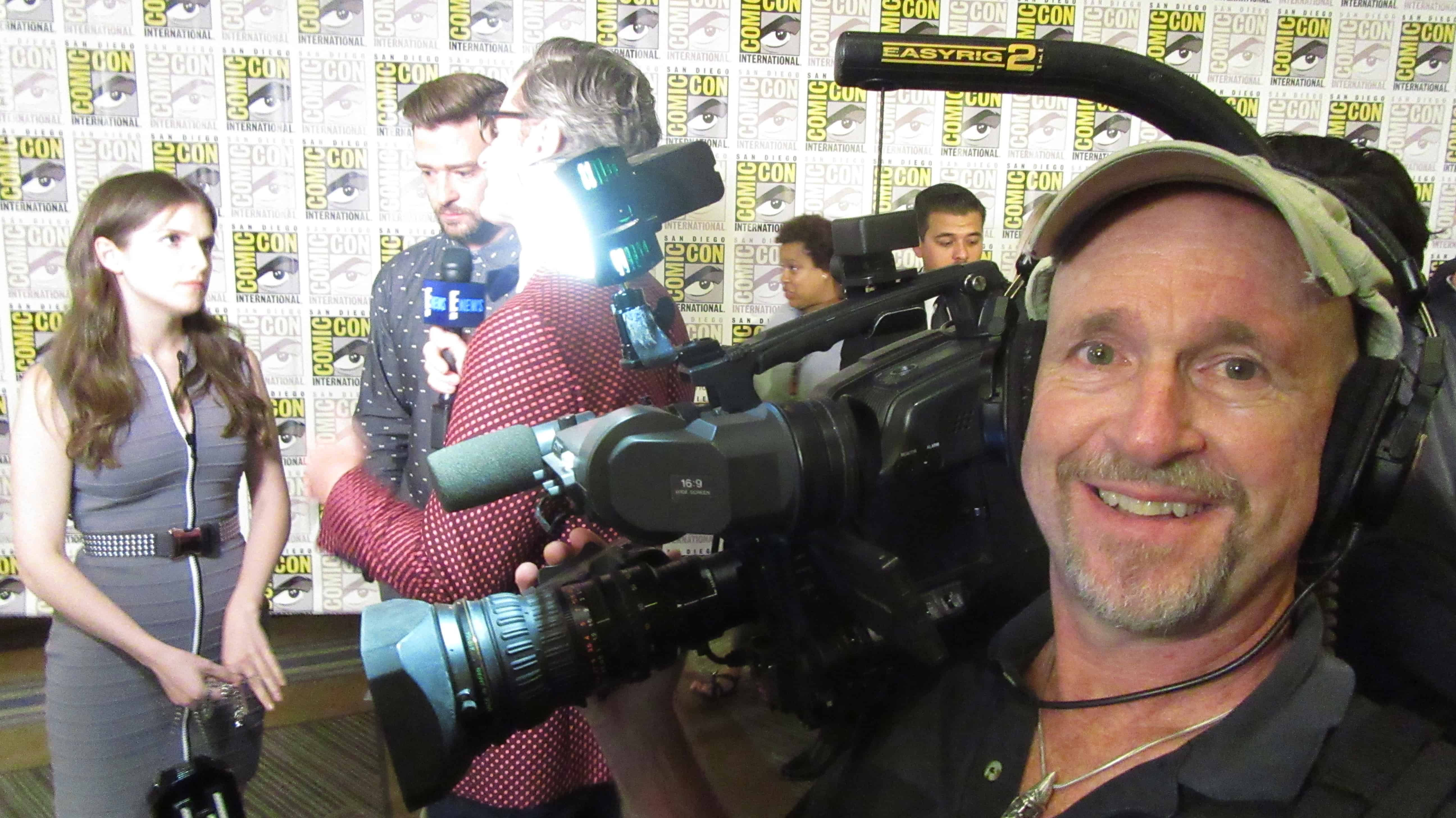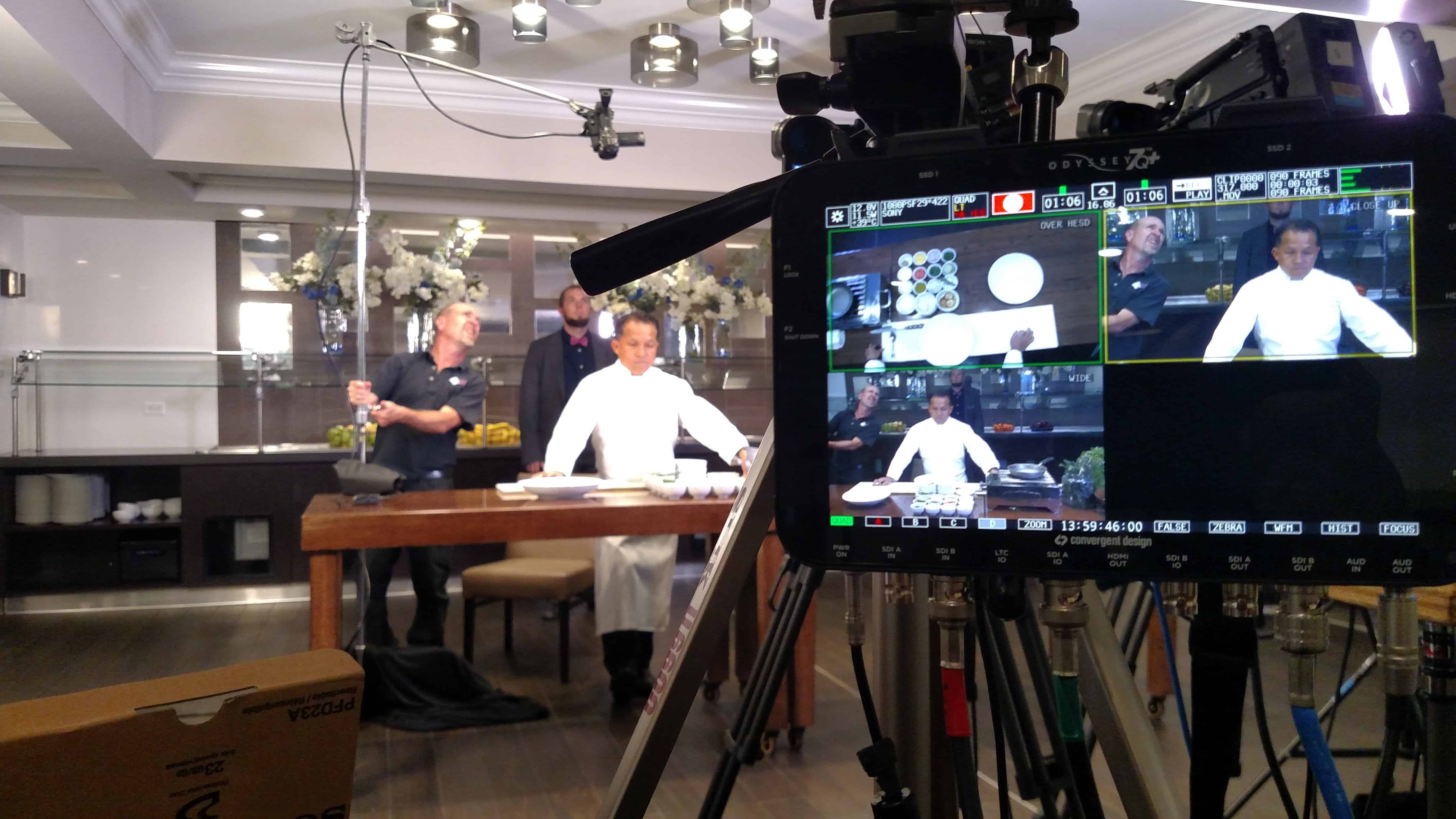 Camera Crews:  DPs, Directors of Photography, Camera Operators, Videographers, Producers, Sound Operators, Audio Mixers, Boom Pole Operators, Teleprompter Operators, Webcasters, Grips, Gaffers, PAs
Our Camera Crews are available in San Diego, Irvine and Riverside.  Now celebrating our 35th year as a top San Diego video production company, we provide award-winning DPs and Camera Operators who know how to operate a wide range of cameras, from Sony to Panasonic, from tape-based to digital-based.  Our videographers have at least 30 years of experience in the field and go out with the best equipment to suit our client's needs.
The Camera Operator can go out as a "One-Man Band" or can team up with a Sound Technician as a crew of two, along with top-notch video and sound-recording equipment.  
Our seasoned grips and gaffers can transport and set up equipment and create beautiful lighting and backgrounds, including your choice of several backdrops – Gray Mottled, Blue, Black and of course Green Screen.  
We can also provide Producers who know how to make the talent feel comfortable and elicit critical information in the interview.  Our top Producers, Mark Schulze and Patty Mooney, have produced hundreds of segments for corporate and broadcast clients, including Inside Edition, Entertainment Tonight, Extra, and way back in the day, A Current Affair and Hard Copy.  Additionally, Schulze and Mooney have received the "Top 100 Producers Award" for several years running. Together, they have elevated Crystal Pyramid Productions to one of Production Hub's "Top 100 Production Companies" for the last three years.
A Teleprompter Operator is available with brand-new 17″ Teleprompter for your formal interviews.  In some cases, the same operator can run Teleprompter and Sound at the same time, which saves you money.
Our Editors can go out on location or work from our home office on file conversions, editing and uploads to your hard drive, Dropbox or FTP site.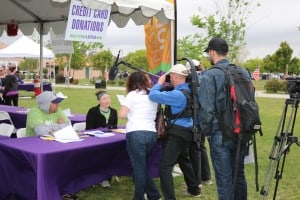 We specialize in videotaping beautiful interviews of CEO's, celebrities, doctors, athletes, scientists and luminaries who are the best in their fields.  We can provide green screen or colored backdrops.  We're also adept at making non-professional talent comfortable in front of the camera.
A recently acquired piece of gear that is revolutionary for any production that needs live switching is Convergent Design's Apollo that works in tandem with the Odyssey 7Q+.  It is literally a "Production studio that can fit in your hand."  We used it for a live-switched cooking show at the Hyatt and consider it an essential component in our arsenal of video production equipment.
We now also offer webcasting services.  Call to speak to us about your webcast needs.
Our Camera Crews have been producing and shooting video since 1981 so you never have to worry about the stellar quality of our work.  Take a look at our video demos to see what we have been up to for the last 35 years.
Hyatt Cooking Show
We produced, shot and edited this live-switched cooking show for the Hyatt using Convergent Design's Odyssey 7Q+ recorder/monitor and Apollo switcher
Embers: The Hidden Threat
Crystal Pyramid Productions produced this video featuring local geological expert Dr. Pat Abbott, with a grant from the City of San Diego to inform San Diegans about the dangers of embers.  This show is now playing at a special exhibit at Mission Trails Regional Park Interpretive Center.  Videography by DP Mark Schulze and editing by Patty Mooney.
This is the Irrigation Association's History Video about its pioneers, shot with green screens at various conventions in the U.S. and featuring the movers and shakers of the industry, some of whom have been involved with irrigation for decades. This is the brainchild of Glenn Bowlin, IA Historian. When asked what they would do differently in regards to their careers, most of the interviewees stated that they would have gotten started sooner in the industry.  Shot by Mark Schulze and edited by Patty Mooney of award-winning San Diego video production company, Crystal Pyramid Productions.
Crystal Pyramid Productions Splash Reel
This is our latest demo reel featuring clips from recent video productions, with music from Ezekiel Jay Band.
You do such great work. It's a pleasure to work with talented people.
Kate Peltier
The partners and team are beside themselves. Nice work.  Thanks again.
Brent McLean
I made a presentation before the A.G. Community Council this week and they applauded after watching the video.
Johnnie Perkins
You seriously are amazing. Thank you so much! I am so excited about this & about being able to officially launch the video.
J. Gibson
Don't Be Shy. Get In Touch.
Our crews are available 24/7.  If you are interested in working together, call us now. (619) 644-3000