Broadcast Camera Equipment - (619) 644-3000
Our Crews are Available With or Without Equipment
Broadcast Camera Equipment
Discerning producers understand that it takes more than natural lighting and a DSLR camera to make beautiful footage. Our collection of broadcast camera equipment, accessories and monitors includes the following components.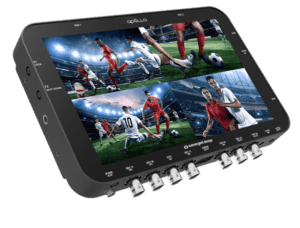 Additional High Definition, PAL, 16mm and 35mm Film, Mobile Editing and Multi-Switching Camera Systems for Live or Streaming Shows are also available. Ask us about our brand-new Sony FS7 with Odyssey 7Q+ 4K Recorder Monitor with Apollo option, pictured to the left.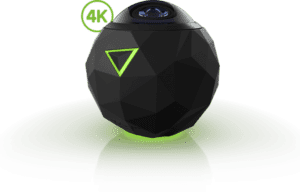 And now, with the advent of 360 Virtual Reality, we have you covered with the 360fly 4K 360-degree VR Camera System and multiple mounts. This state-of-the-art equipment is waterproof, dust-proof and shock-proof.  So it's perfect for extreme sports, cycling, flying, jumping, soaring, moving through and over water, and whatever else your imagination can conceive.  That means the sky is literally the limit. 
HIGH DEFINITION CAMERAS
Sony PXW-FS7 4K Camera System with 28-135mm f/4 Servo Zoom Lens & many "EF" Prime Lenses (17-40mm, 18-55mm, 28-135mm, 55-250mm; 50mm) and Odyssey 7Q+ 4K Recorder Monitor with Apollo option
Two matching Sony F350 XDCAM HD Camcorders w/ HSs 18 x 5.5 HD Lens & accessories (Multiple frame rates including 1080-30P/29.97P, 23.98P, 60i/59.94i + PAL 25P, 50i) including Matte Box with large assortment of 4″ x 4″ filters (it works with all lenses)
Canon C300 & Various Prime Lenses 25mm – 85mm & Fujinon PL  Zoom
Sony HDW-F900/R HDCAM Camcorder with Fujinon 22 x 7.8 HD Lens
Sony PMW-EX3 HDCAM EX HD Camcorder with 32GB 16GB memory cards
Sony HVR-Z1U High Definition Camcorders (NTSC/ PAL) 16x9 HDV
Panasonic AJ-HDX-900 P2 Camcorder DVC Pro HD with Fujinon 17x 8.7 Lens
Canon Mark III DSLR Camera Rig with Several Lenses & Slider
GoPro Hero4 (Black Edition 4K) Camera Systems
Helmet & Specialty Mounts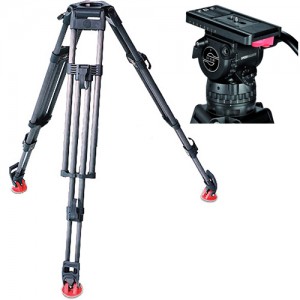 ACCESSORIES
Sachtler 3-stage Carbon Fiber Tripods with 20 & 18 III Fluid Heads and Internal Spreaders – Dolly with 15 – 30 feet of track
Rotational Camera Slider – can be used with Tripod and Dolly
Teleprompter with 17″ screen, universal & on-camera mounts, AC or DC
Nikon 6.8 Zoom-through Wide-Angle Adapter Lens
Zoom and Focus Controls and assorted Filters (NDs, 812 Warming, Soft/FX, Polarizes, Pro-mist, etc.)
150-foot Underwater Camera Housing and Lights (fits SD and HD camcorders)
Magliner Cart with Shelves and Accessories
Assorted Backdrops, White Seamless, Black BG, Green Screen, Blue Screen
MONITORS
Odyssey 7Q+ 4K Recorder Monitor with 2 256-Gig SSD
Ikegami 904-HD 9″ LCD Color Field Monitor with built-in Waveform & Vectorscope with AC/DC and Carrying Case (SDI)
Sony LMD-9050 9″ HD Field Monitor
Samsung 32″ HDMI Monitor
Sony PVM 14″ LS Multi-Format Color Monitor (NTSC & PAL)
Sony 8045Q 8″ AC/DC High Definition Color Monitors (NTSC & PAL)
Marshall 6.5 SunBrite HD Monitor (AC/DC & HDMI)
European adapters and power supplies